Word Count: 2,123
Estimated Reading Time: 6.7 minutes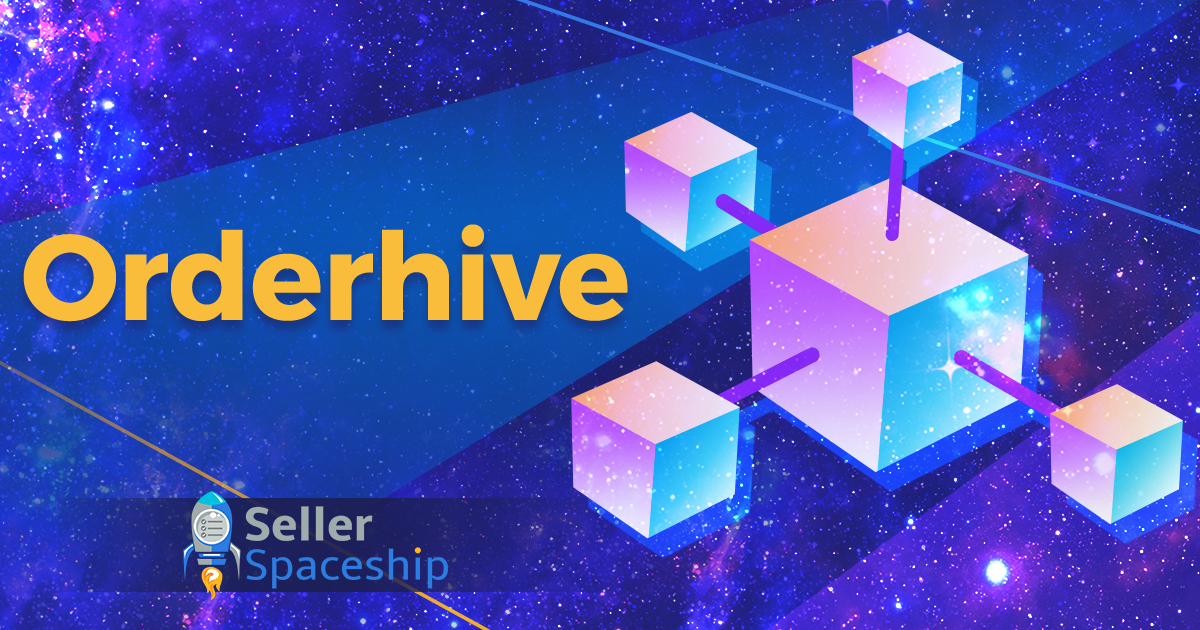 Platform
SaaS (Cloud Web App)
Pricing
Free Plan for Shopify users - $0/month, Basic Inventory Management
Lite - $44.99/month, Basic Inventory Management
Starter - $134.99/month, for small businesses
Growth - $269.99/month, for growing businesses
Enterprise - by price quote, tailor-made for your business
Marketplace
Amazon US, UK, CA, MX, DE, IT, FR, ES, IN, AU, JP (Coming soon)
Key Features Summary
Order automation across all sales channels, Centralized inventory management, Real-time performance tracking
Integrations/Compatibility
All Amazon Websites, All eBay Websites, Etsy, Flipkart, Houzz, Storenvy, AfterShip, Australia Post, Bring, DHL, DPD, EasyPost, FBA, FedEx, GLS, Interlink Express, Parcelforce, Royal Mail, ShipStation, UPS, USPS, Yodel, BigCommerce, CS-Cart, Magento, Prestashop, Shopify, Stripe, Vend, WooCommerce, FreshBooks, QuickBooks, Xero, Zoho CRM
Compare to Similar Products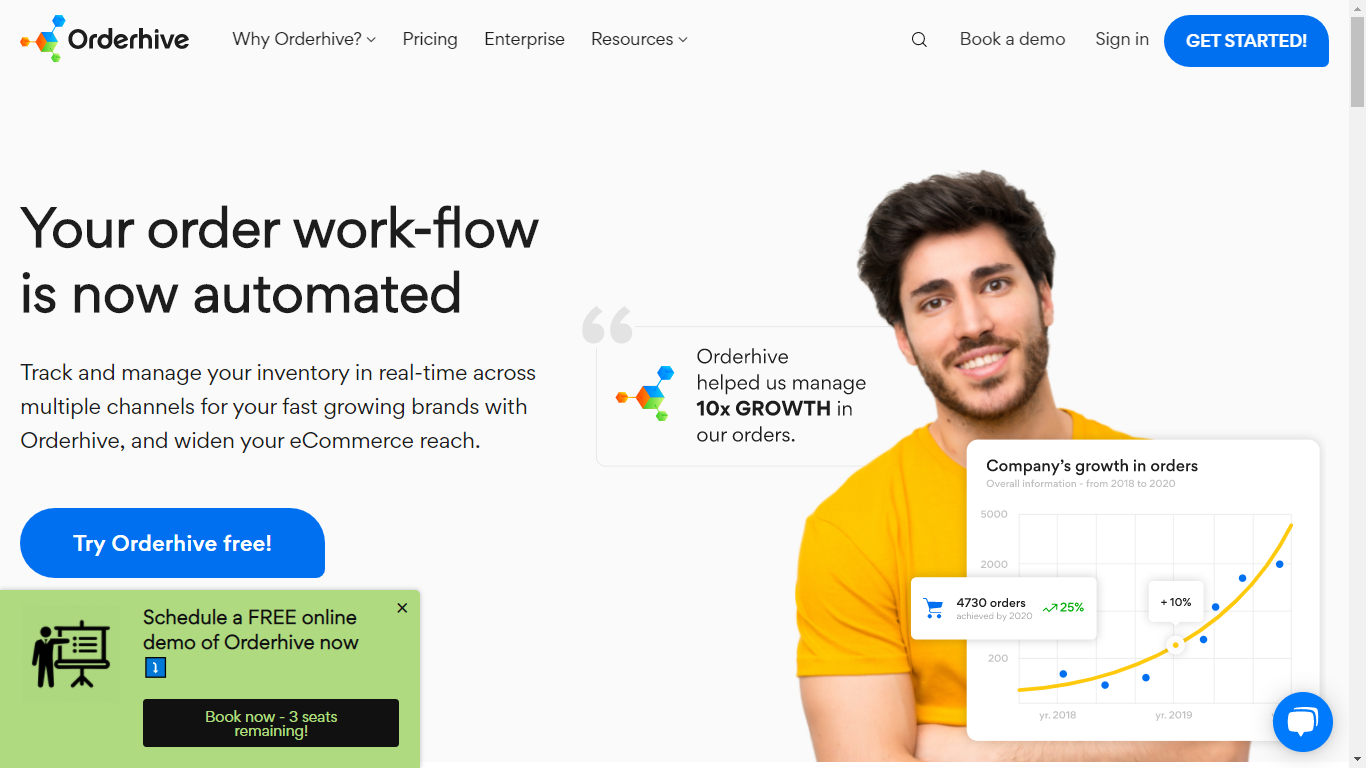 Co-founded by Jayneel Patel and Niraj Patel in 2012, Orderhive is a cloud-based, multichannel inventory and order management software solution that streamlines the process of selling on marketplaces such as Amazon, eBay, Etsy, Shopify, and many more. It provides its users with a centralized platform from which they can facilitate inventory control, track orders across multiple sales channels, manage sales and purchase orders, and handle shipping and order fulfillment.
Regarded as one of the top ecommerce inventory management software systems in the market today, Orderhive has received the following awards and recognitions:
2017 – "Purchase Order Reviewers' Choice Award" from Software Advice
2018 – "Rising Star Award" and 'Great User Experience Award" from FinancesOnline
2019 – "Fastest Growing Software", "Most Popular Software" & "Most Searched Software" from SaaSworthy
2020 – "Best Support" from Software Suggest
Multichannel Integration
The Orderhive platform integrates with the biggest and most popular marketplaces and shopping carts, fulfillment companies, carrier shipping partners, marketing, feedback and survey, payment and tracking automation services.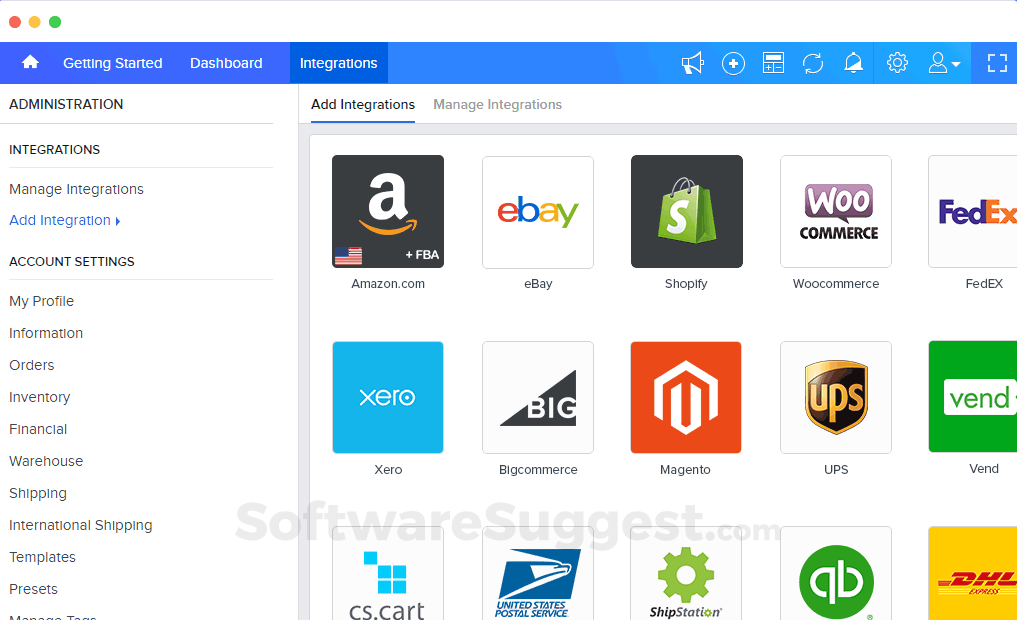 Ecommerce Automation Software
This feature enables users to automate vital business processes such as managing inventory, orders, shipping and Amazon multichannel fulfillment. Orderhive automation is based on pre-set and customizable "triggers" which can be configured by the user.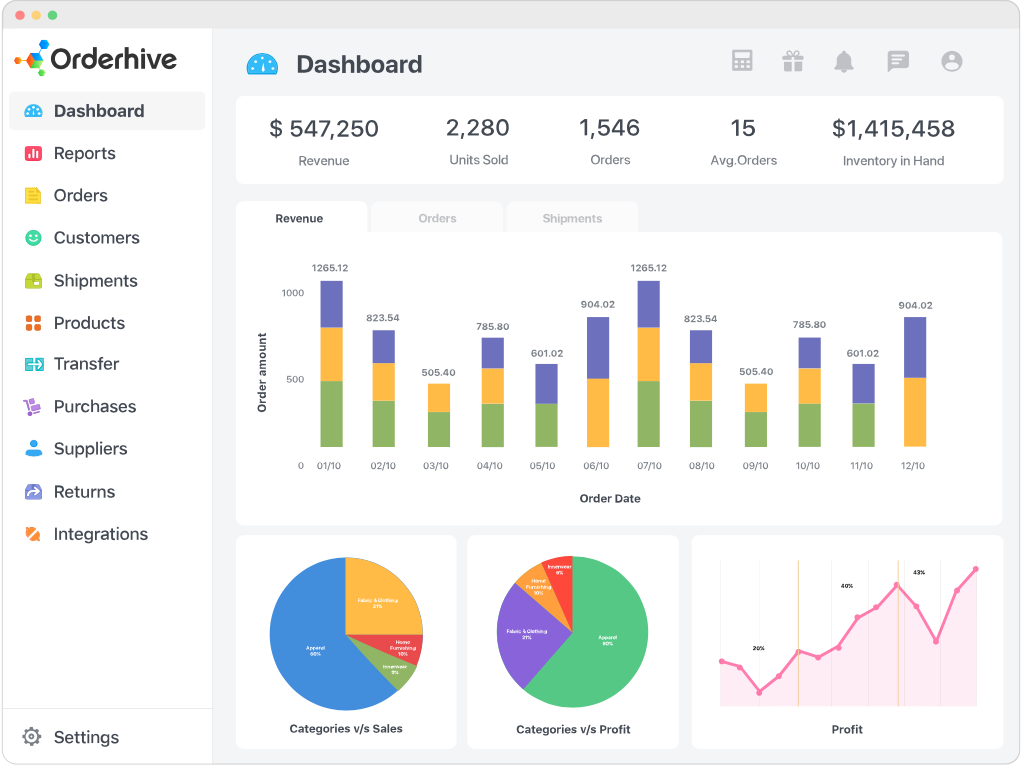 Multichannel Inventory Management Software
Orderhive allows users to combine multiple sales channels in their accounts, and provides real-time inventory tracking. Because of this feature, updating stock levels across different locations or sales channels is fast and easy.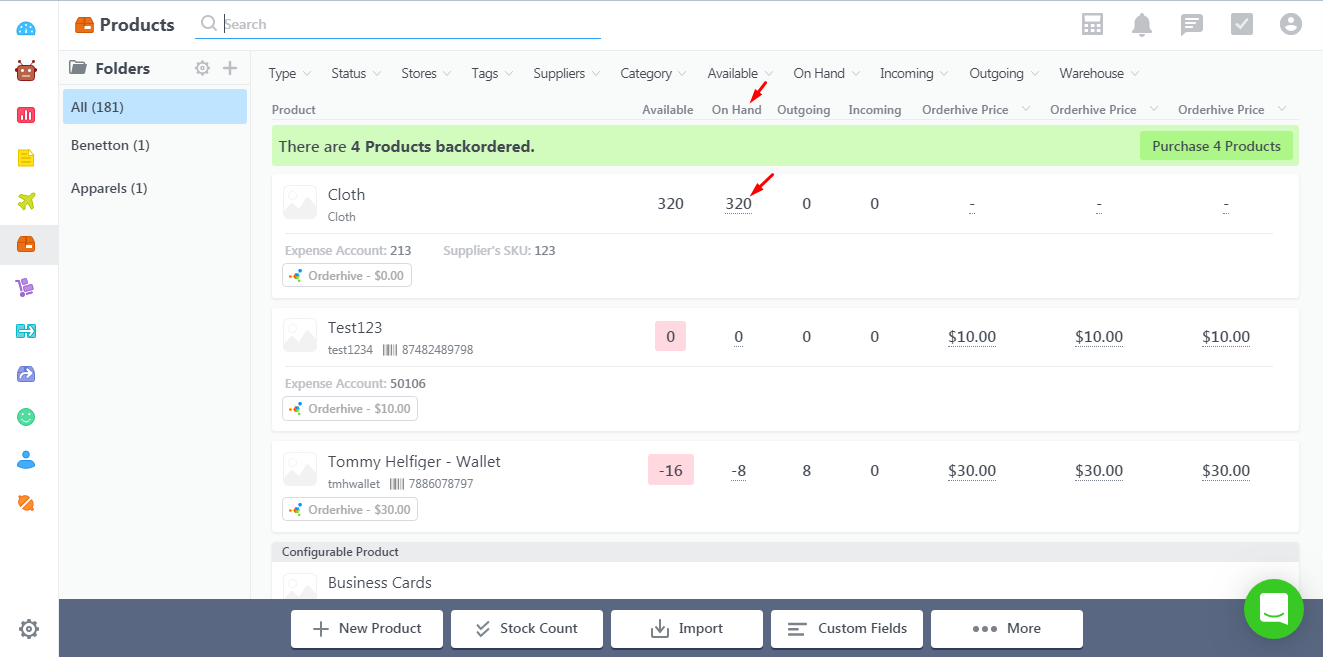 Multichannel Listing Software
Orderhive's listing software enables users to create product listings and bulk-list it to any of their sales channels. Users can choose how to list their products through the use of default or user-customized listing templates. It also allows them to manage their listing data easily, and its real-time syncing ensures that changes to inventory details are reflected across all sales platforms immediately.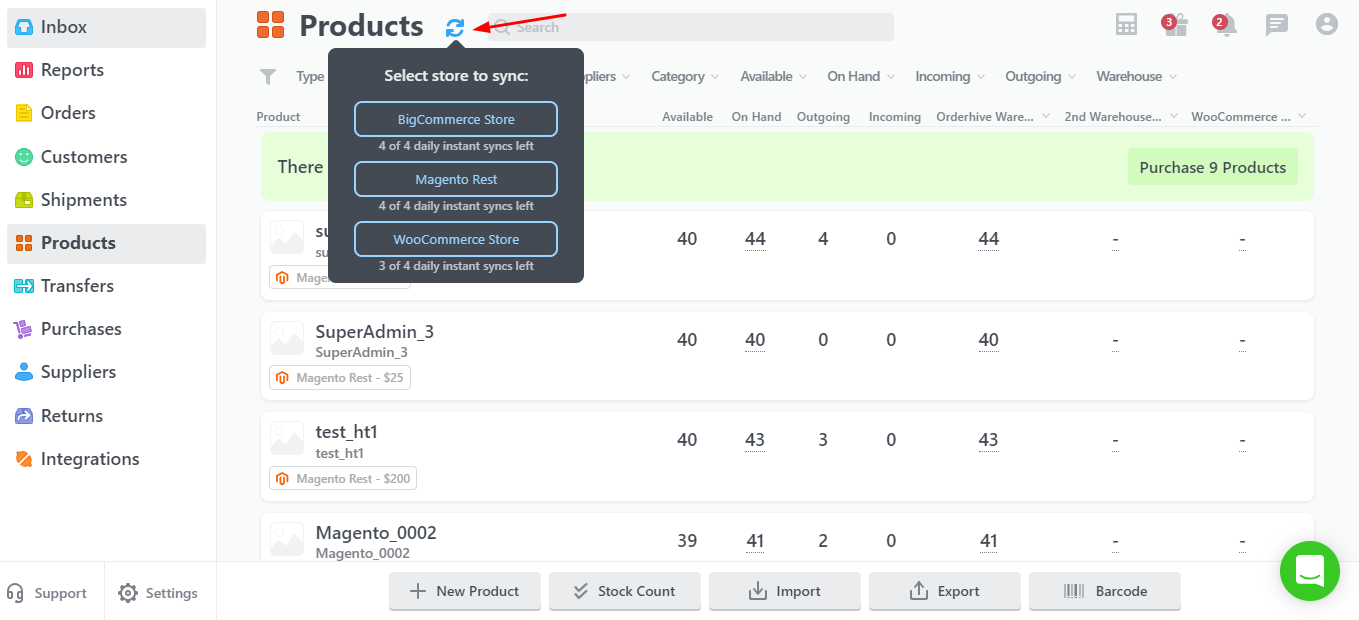 Multichannel Order Management Software
Orderhive's order management pulls all multichannel orders into a highly-intuitive dashboard where users can process orders, process payments, generate invoices, manage returns, and allow dropshipping and backorders. Users can customize the order data they see in a window for quick reference, and also utilize time-saving features such as bulk actions that simplify repetitive tasks in managing orders.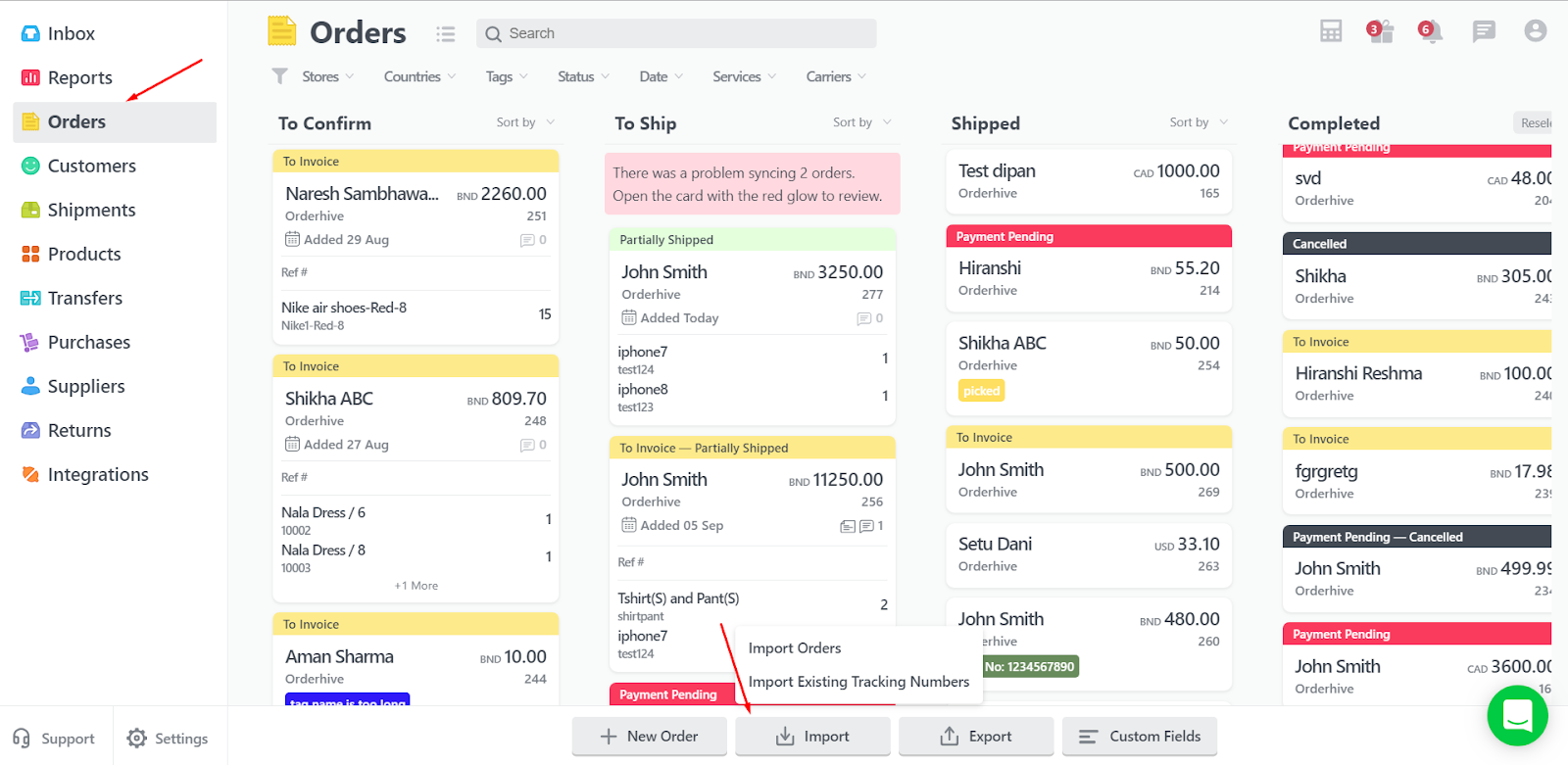 Shipping Software
Orderhive's shipping software allows users to import all their orders from different sales channels into an easy-to-use dashboard where they can optimize the fulfillment method for each one. Users can choose optimal shipping options in terms of price, discount, package dimensions, location and date of delivery. Also, the software comes with time-saving features such as smart shipping bulk actions that makes processing orders faster and shipping automation that can easily manage repetitive tasks.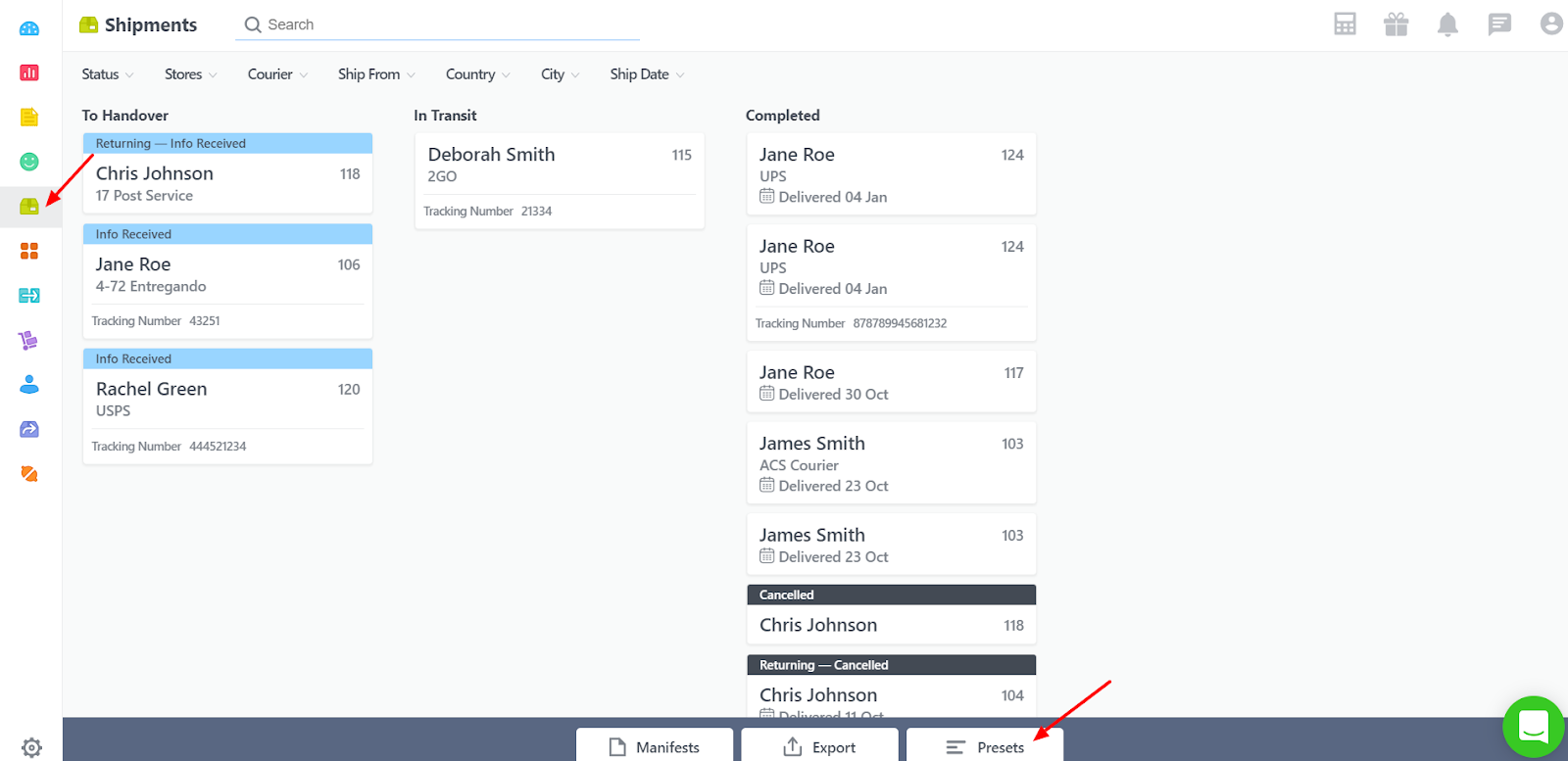 Purchase Management Software
Orderhive's purchase management software makes the process of replenishing inventory easy. The software can automate the creation and tracking of purchase orders, facilitate the pre and post inwarding process, manage and sync suppliers with the user's purchase patterns, and customize the entire purchasing process. The purchase management software also offers reports based on real-time information that provide users with insight on their inventory purchases, suppliers and transaction history.
Warehouse Management Software
This feature enables users to maximize warehouse performance. The warehousing system provides real-time inventory stock level updates, organizes inventory by batch and location, fulfills and tracks orders. configures shipping workflows and makes management of multiple warehouses easier.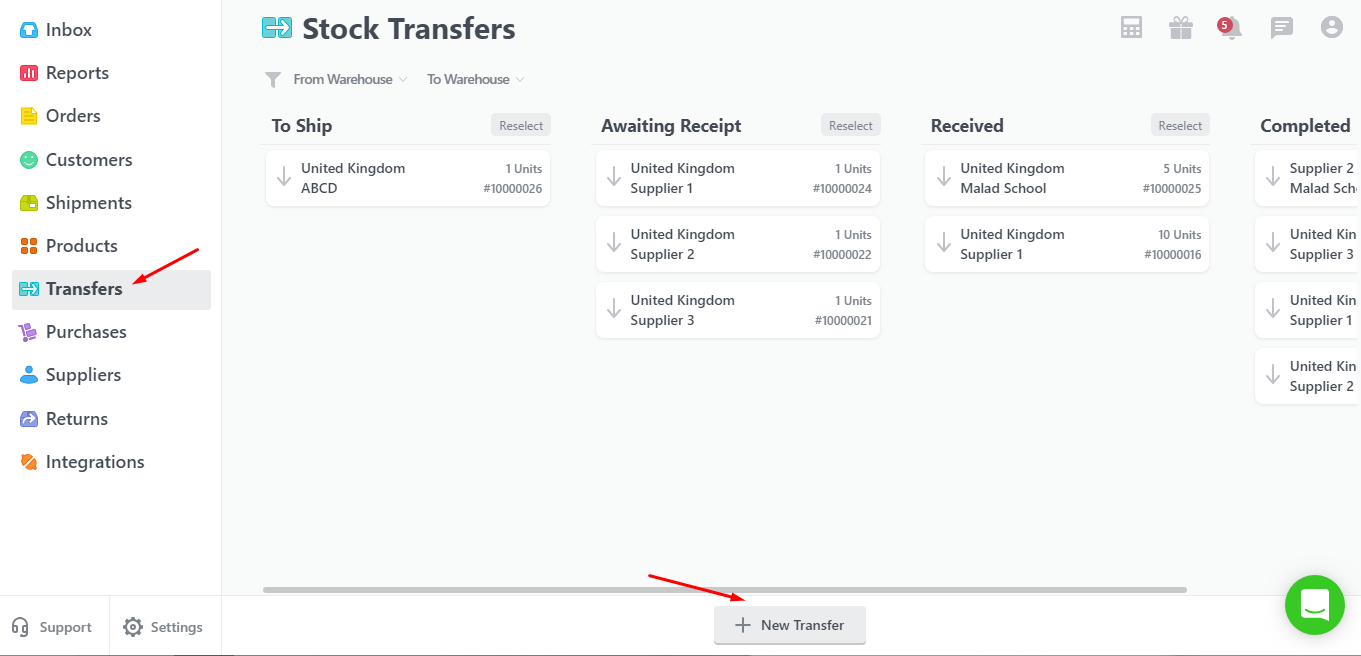 Analytics and Reporting System
Orderhive's robust reporting system includes inventory reports, sales reports, purchase reports, and shipment, customer, invoice and returns reports. These data-rich reports utilize the most up-to-date information and come with visual elements that make interpretation much easier.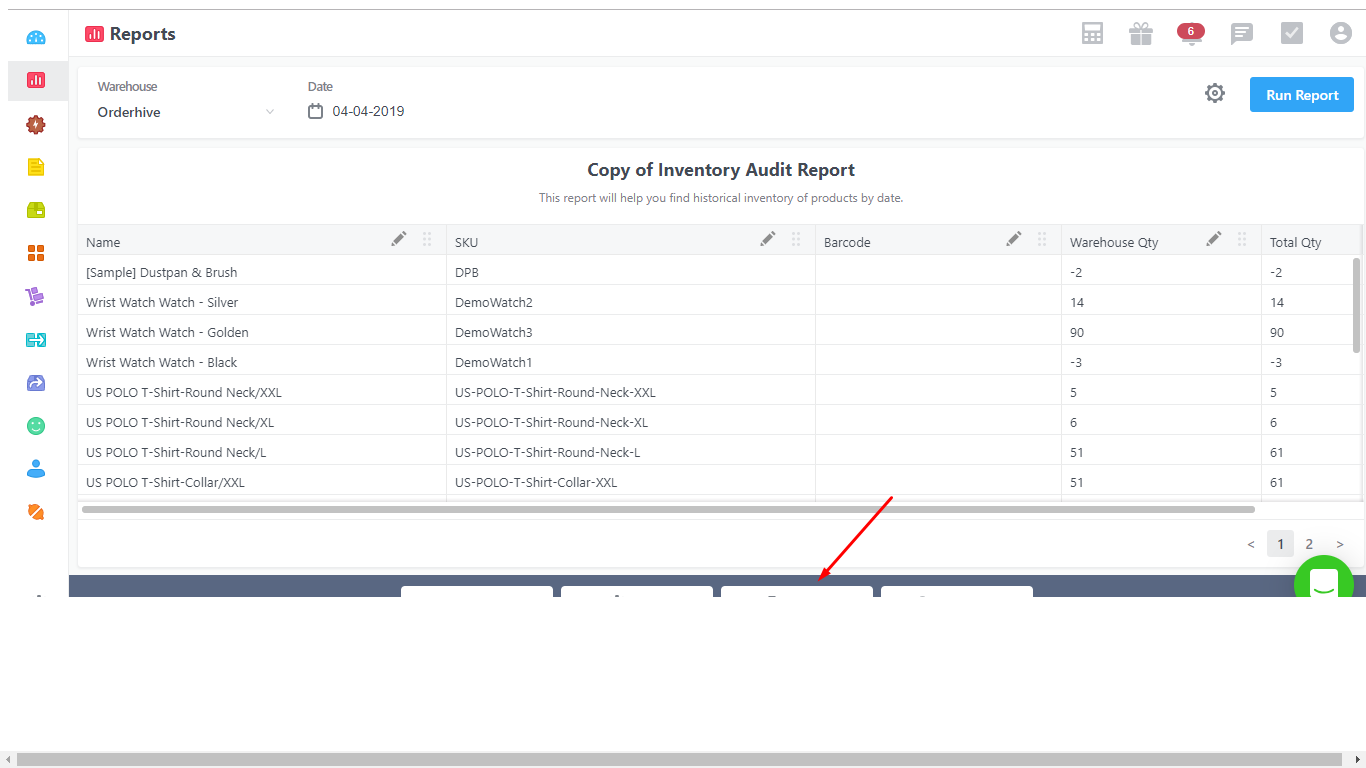 Amazon FBA Integration
Users can integrate their Amazon FBA (Fulfilled by Amazon) account to Orderhive and move their stock to FBA Fulfillment Centers.Through this integration, users can manage FBA inbound shipments on the Overdrive platform.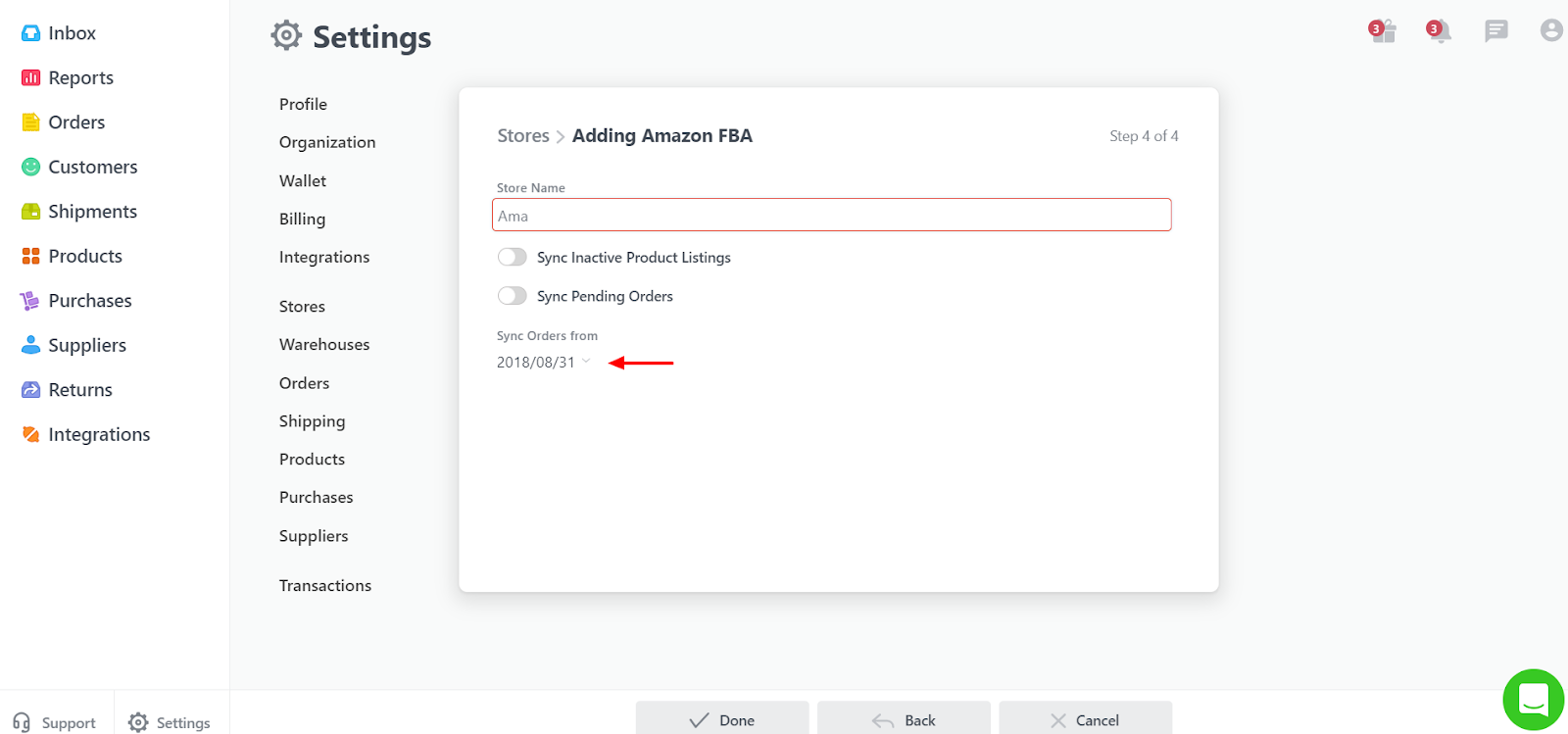 Amazon Seller Fulfilled Prime Integration
Users who are Amazon SFP sellers can list their products via Orderhive and manage their prime orders, ship products, and track shipments on the platform.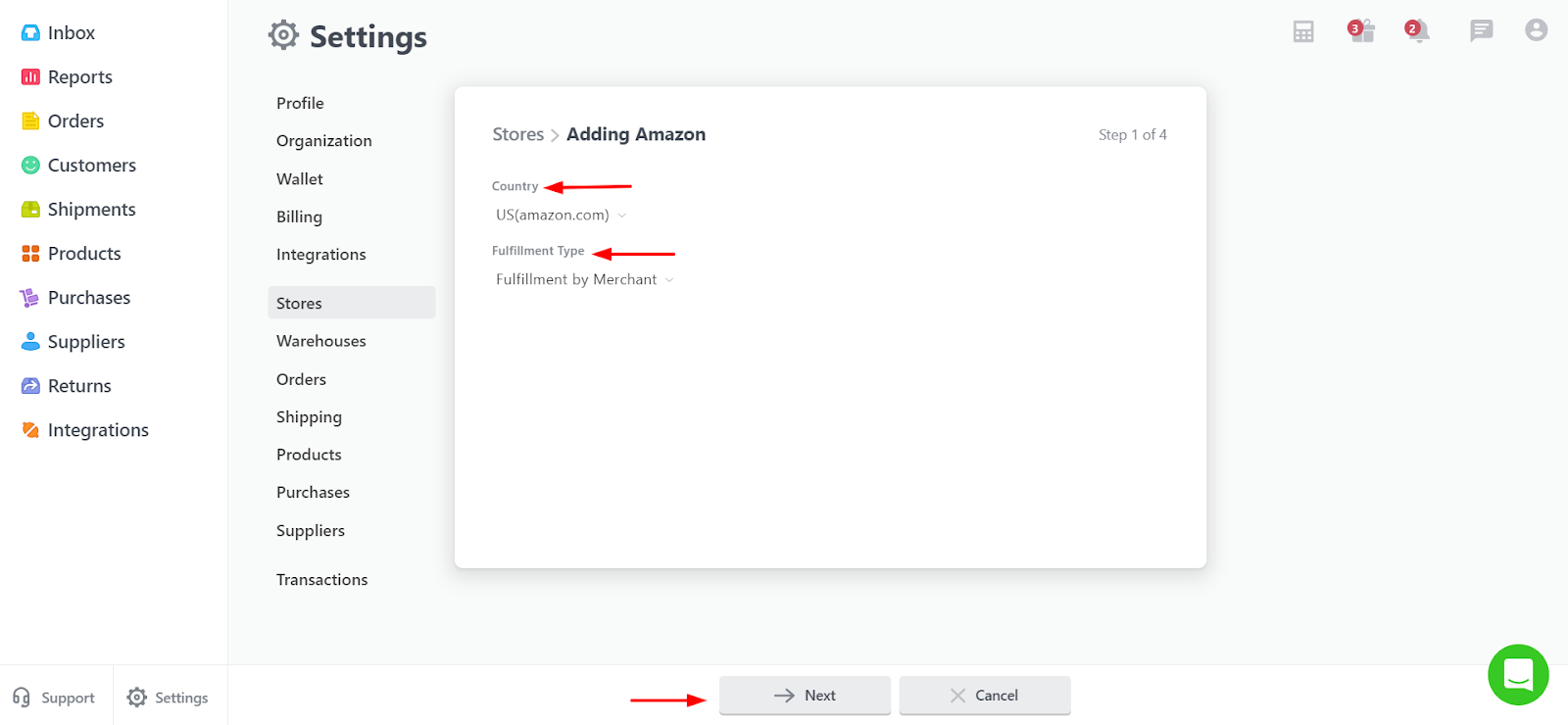 What We Love about It – The Pros
Orderhive Pricing
In our opinion, Orderhive is quite inexpensive if you consider the powerful features the software offers and if you compare its price matrix to those of competing platforms that offer similar capabilities like Skubana, Zentail, and SolidCommerce. Orderhive's volume-based seller plans are reasonably priced, and it even offers a free plan for Shopify users which comes with basic inventory management features and onboarding assistance via email. Sure, there's the $99 onboarding fee (which we're not crazy about) and the charges if you exceed the monthly order limits of your plan, but all things considered, Orderhive is very competitively priced.
It's Loaded with Powerful Features
Orderhive is packed with robust features that will enable you to streamline and automate every backend retailing process for your ecommerce store with relative ease. It offers a high level of customization, unlimited integrations, powerful automations, real-time inventory tracking and so much more. The software system has a sleek, modern design, and its user-friendly interface is highly-intuitive and easy to navigate.
Its Massive Integration Library
With over 250 accredited partners, we are seriously impressed with Orderhive's extensive integration library. However, what's even more impressive is Orderhive's offer of unlimited integrations; it pretty much allows you to integrate their software with virtually ANY 3rd party platform your business might need. If an integration you want is not on its list of accredited partners, all you have to do is make a request to their support team to make the integration available. This high level of customization allows you to perform tasks the way you want to and use services you prefer to address the specific needs of your business.
Allows Your Business to Run Efficiently on Autopilot
Unlimited automation is one of Orderhive's most powerful capabilities and is one of our favorites. Through its automation software, you can automate part of or even the entire order fulfillment process by using the platform's preset workflows. This frees you up from repetitive tasks, saving you time and allowing you to channel more of your effort and resources into growing other aspects of your business.
Customer Service
There's a reason why Software Suggest awarded Orderhive "Best Support" this year; its customer service is AWESOME. Help and support via chat, Skype call, or phone is available 20 hours a day, 7 days a week. Customer service reps are personable, knowledgeable, transparent, and helpful. Their onboarding process, although not offered for free, is excellent, and the one-on-one coaching they provide will have you up and running quickly and will get you to where you need to be in terms of understanding the platform really fast.
What We're Not Crazy About – The Cons
The Steep Learning Curve
Orderhive is such a massive ecommerce management system and it takes considerable time to really learn how to maximize its use. The software is loaded with a lot of features that figuring out how it can improve your workflows and help your business is a serious task in itself.
Orderhive does offer a demo version, but the two-week duration you get simply isn't enough time. Also, the demo version only comes with two integrations, which isn't really enough for you to understand the software's functionality (some customers have reported that you can request for more, and the support team usually agrees to the request).
The Help database, which contains a substantial amount of articles and videos, is pretty solid, but from our POV, the content, particularly in automation features, could be a little more in-depth for new users to actually understand what the platform can do. Users can also benefit a lot if they added more contextual help features like lightboxes, pop-ups, and tool tips.
The $99 Onboarding Fee
We don't want to sound petty, especially since Orderhive's onboarding process has garnered a lot of praise from its users. But still, $99 is $99, and for us every dollar matters. Orderhive charges $99 for onboarding and set-up assistance, something other SaaS companies usually offer for free. This onboarding fee becomes a slight issue with the demo, because for you to be able to make sense of Orderhive and how you can use it for your business, you'll have to pay the fee to have their support team import your business data to the demo platform.
If you're a demo user, paying the fee isn't really an appealing idea because you don't really want to spend money on anything you're not certain you will use yet.
That being said, Orderhive's onboarding process is top-notch, and the support team does an amazing job in getting you up-and-running. Also, users have access to tech support 20 hours a day, 7 days a week.
Monthly Order Limits
Orderhive recently restructured their pricing matrix, and now enforce monthly limits to the number of orders users can process through their plans. Once you exceed the monthly limit, you will be charged for succeeding orders, the cost of which will depend on your plan (Lite – $0.30 per order, Starter – $0.15 per order, Growth – $0.12 per order). This might be too restrictive for sellers who can't predict the number of monthly orders they get and for high volume sellers. Take note though that all Fulfillment By Amazon (FBA) orders are completely free.
Our Final Take: Should You Get Orderhive?
Please read before proceeding:
We participate in affiliate programs to fund Seller Spaceship. Some of the links you will find in our articles are affiliate links, which means that if you purchase a product using our link, we will earn a small commision. This does not, however, come with any additional cost to you, and we guarantee that our reviews will never be based on whether we will earn a commision off a product or not. We stand by our mission to provide objective and informative reviews. That being said, if you do find our product/service review helpful and decide to purchase a product or service we review, we would really appreciate it if you use our links to do so. It will really help the Seller Spaceship team a lot in providing you with awesome content that can hopefully help your business!
Automation is Orderhive's most powerful feature, so if lack of manpower is one of your business' pressing concerns, we strongly suggest that you get Orderhive.
Orderhive's powerful automation software can empower small and mid-sized multichannel sellers by enabling them to optimize their retailing processes without having to employ a large staff of employees. Because a large staff is no longer necessary, operational costs go down, and they can rechannel time and financial resources toward taking their business ventures to the next level.
Workflows for inventory management, order fulfillment, and warehouse management can be partially or fully-automated, which makes keeping track of inventory at multiple locations easier. Moreover, Orderhive's fully automated purchase management system, which works perfectly with the platform's real-time inventory tracking, facilitates easy restocking for fast-moving products. Automating these business processes improves accuracy and consistency, and leads to faster turnaround times without additional effort and manpower. This full control of inventory movement improves a business' overall efficiency.
To sum up, Orderhive is perfect for thriving small and mid-sized businesses (even those with brick-and-mortar stores) with limited manpower which need to streamline their retail processes for full inventory control in order to scale upward quickly. If you are a business owner with these needs, Orderhive is a good fit.
If you want to experience Orderhive's powerful features, sign up for a 15-day trial. Their onboarding team will have you set-up in no time so that you can get a feel of how this platform can potentially help your business.
Is there anything you love about Orderhive that we weren't able to mention in the article? Is there a feature that has really helped your business that you'd like to share? Do you have more questions about this awesome Amazon inventory management tool? Post a comment and join in on the discussion. We'd love to hear from you!